Oubao Company held the 6th "Welcome Run" Relay Competition
Views: 0 Author: Site Editor Publish Time: 2021-12-31 Origin: Site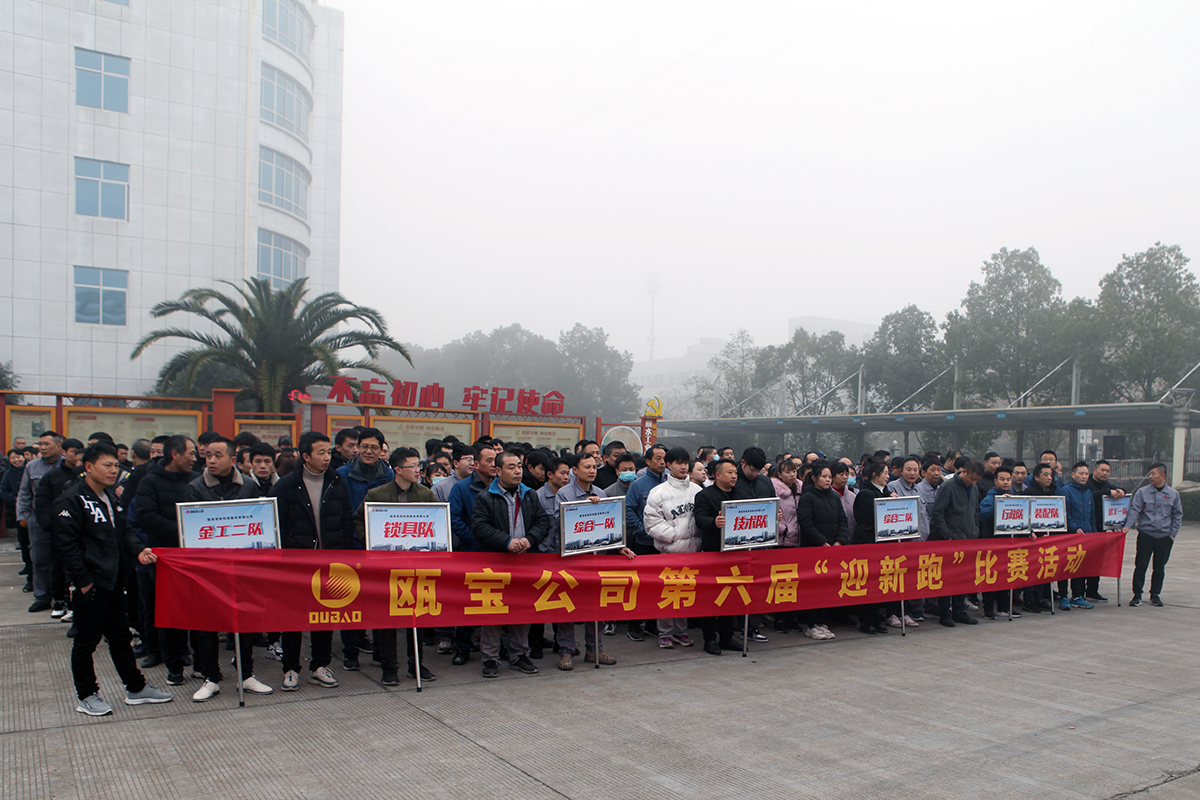 On December 31, 2021, the 6th "Welcome Run" relay competition of Oubao Security Technology Co., Ltd. officially kicked off.
In this competition, a total of 8 teams from administration, technology, R&D departments and various production workshops participated in the competition, with 15 people in each team. The relay race was held in the form of a cyclic relay run. After "start", start from the starting point, run to 60 meters, bypass the obstacles set up, and then return to the starting point according to the original road, hand over the baton to the next teammate, and so on and so forth until the last runner finishes the race. The top 3 teams that completed the competition in the shortest time won the team championship, runner-up and third runner-up.
At 8:30 in the morning, with the referee's order, this "Fresh Run" relay race officially kicked off. Many participating teams brought their own support teams to cheer on the teams on both sides of the track.
A person can run fast, but a group of people can run further
In the warm cheers and cheers of everyone, the administrative team won the championship with a good score of 5:29.44. The technical representative team and the comprehensive second representative team won the runner-up and third-place trophies respectively.
A relay race is not only a competition of participating teams, but also a manifestation of the centripetal force of the enterprise. This "Orientation Run" relay competition not only enriched the employees' amateur cultural life, but also enhanced the team cohesion and the physical fitness of the employees. It has also inspired the spirit of "Oubao people" to be aggressive, tenacious and hardworking, and continue to strive for the sustainable and healthy development of the company.