Oubao actively participates in the 21st Guangzhou Building & Decoration Fair
Views: 0 Author: Site Editor Publish Time: 2019-07-14 Origin: Site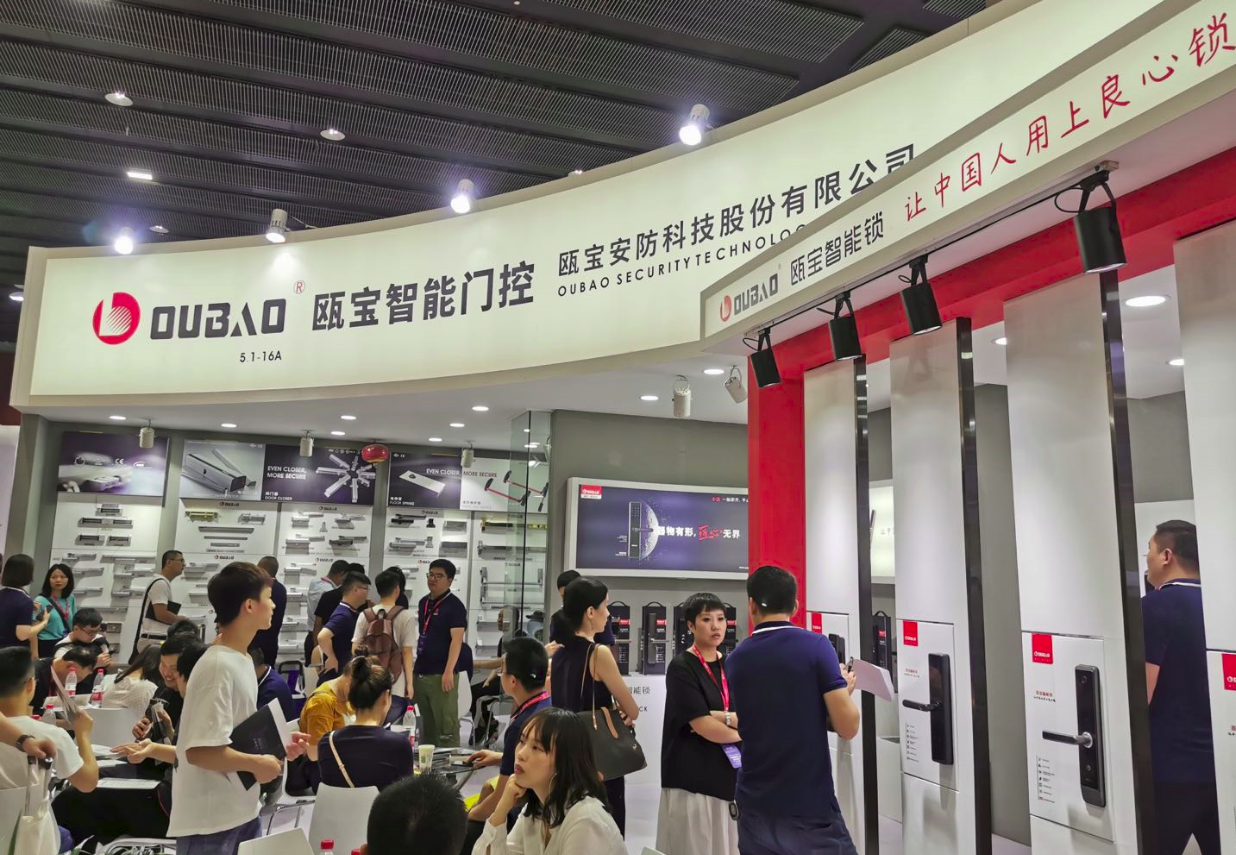 On July 8, 2019, the 21st China (Guangzhou) International Building & Decoration Fair known as "Asia's No. 1 Building Materials Exhibition," grandly opened in the Canton Fair Complex and Poly World Trade Center Expo. As a well-known brand of door control, Oubao Security Technology Co., Ltd. unveiled its series of products and solutions including door closers, panic exit device, floor springs, and electromagnetic locks.
It is understood that, as a "champion enterprise, first show platform", the construction expo has reached a new high this year, with over 150,000 professional visitors and over 850,000 attendees, attracting more than 2500 outstanding companies from all over the world. Appeared on the same stage. In an exhibition space of 400,000 square meters, famous products and elites gather, and a visual feast bursts with passion.
In this exhibition, Oubao took "Technology Style" as its theme, and the stylish and atmospheric exhibition hall was amazed by the audience. As soon as it was launched, it attracted numerous fans and burst into popularity. Oubao salesman patiently explained the design concept, functional characteristics and technical advantages of the product for each visitor, so that they can understand the product more intuitively. In addition to understanding and experiencing the products, the visitors fully affirmed and recognized Oubao's brand strength and product quality.
At the exhibition site, Oubao also brought a brand new marketing strategy and franchise policy. The sales director of Oubao gave you an in-depth interpretation of the current situation and future development trends of the door closer industry from the level of market demand trends. At the same time, he gave a detailed interpretation of the future operation model, marketing model, products and strategy of Oubao. Many domestic agents showed great interest after having a certain understanding of the brand, products, and marketing policies, and conducted detailed consultation and understanding on the spot. They agreed with Oubao's brand strategy and operation mode in China, and expressed their intention to cooperate.
In the past two days, there have been crowds of people inside and outside the Oubao Exhibition Hall, and the enthusiasm for on-site negotiation and consultation has been increasing. The excitement will continue. We are waiting for you at 5.1 -16A, and we look forward to working with you to seek common development and create a better future!